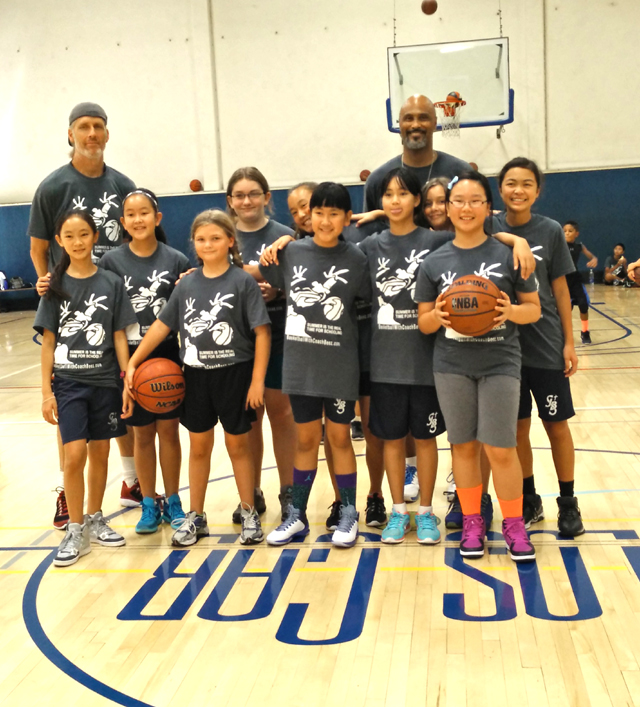 The O.C. BEEZ all-girls skills academy is designed to prepare girls in grades 3 – 8 for high school basketball, and beyond. Matt Beeuwsaert ( a.k.a. Coach Beez ) has put together one of the best basketball fundamentals and training programs for girls in Orange County. All of the O.C. BEEZ coaches want to share their knowledge and passion for the game with your daughters.
The O.C. BEEZ program will consist of ( 2 ) one-and-a-half hour training sessions per week. During every training session, girls will start with a light warm up and stretching, followed by speed, agility, and core strength training exercises to condition the entire athlete.
Following the athletic training portion of our practice, girls will be drilled in a variety of dribbling exercises designed to instill a solid foundation of ball handling. Players will then be drilled on offensive moves to the basket, which include layups off one foot, power layups, reverse layups, and jump hooks, all performed on the right, left side, and front of the basket, using the right and left hand.
The O.C. BEEZ will also be schooled on the proper mechanics of shooting. We will take time to discuss the many aspects involved, from body position and footwork, to how to hold the ball, to the proper positioning of the arms and hands, to the timing and release of the shot.
All of our practices will consist of learning how to move without the ball, how to pass, timing of the pass, screening, various ways of cutting to the basket, and pivoting. We will also drill the girls in fast break and secondary break situations. All offenses that players will learn over their careers will require a clear understanding of these major concepts.
Another major part of our training sessions will be devoted to defense and rebounding. A well-rounded player must be able to play both ends of the court, thus mastering the fundamentals of defensive positioning, rotation, help and recover, communication on screens, transition defense, blocking out and rebounding.
We want all of our O.C. BEEZ players to become knowledgeable standout players skilled in fundamentals and confident both on and off the court.
TEAM O.C.BEEZ
All skill levels are welcome.
The O.C. BEEZ goal for each individual is growth and improvement, both mentally and physically. Hard work, repetition, and consistent training practices are the true keys to becoming a great player.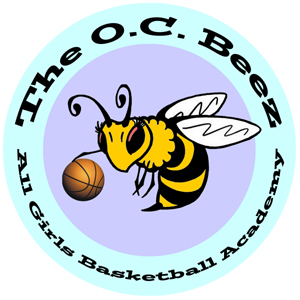 More Info:
Location, Scheduling & Pricing
FOR THE SIDEBAR ON THE HOMEPAGE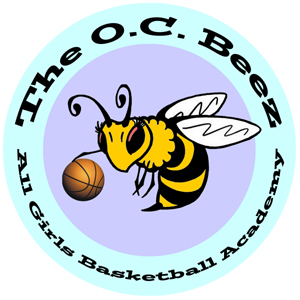 " The girls in our O.C. BEEZ Basketball Academy are knowledgeable standout players skilled in fundamentals and confident both on and off the court."